Our CVOR (Commercial Vehicle Operators Registration Certificate) Course will prepare you to pass the Ontario governments CVOR Certificate Test.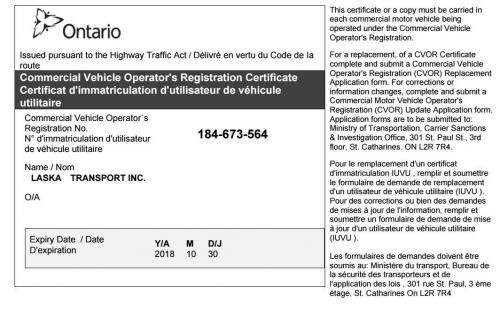 The course can be done remotely from home on our E-Learning Platform or on-site at the school.
Students will have up to 90 days to complete the course.
A certificate of completion is issued upon successful completion of the course.
The course includes training on:
Operator Responsibilities
Ontario Inspection Schdules
Hours of Service Regulations
Access to over 100 sample questions to hone your ability to pass the test.
Cost: $149